Grocery Delivery and Pickup
Ottawa

Welcome to Sysco@Home, your online destination for restaurant quality groceries for home


1. PLACE YOUR ORDER ONLINE
Go to syscoathome.com, choose your items,
and pay with your credit Card.


2. SCHEDULE YOUR PICKUP/DELIVERY
Select a convenient time window to
Pickup/Deliver your order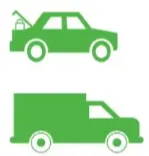 3. COLLECT/RECEIVE YOUR ORDER
Touchless curbside pickup, just open your trunk OR have the products delivered to your home
Sysco@Home lets individuals and families order bulk quantities of groceries, restaurant-quality foods and supplies for delivery or Pickup.
Order top-quality meats, poultry, seafood, produce and much more and
schedule a contactless pick-up at your local Sysco location
Grocery Delivery Ottawa
Sysco@HOME is the convenient way to order a wide variety of groceries, household products, and cleaning supplies from the comfort of your home. Simply browse our selection of restaurant-quality groceries, add them to your order, click to pay, and schedule a delivery time from your nearby Sysco location. The groceries will be delivered directly to your front door.
Sysco@HOME offers a wide range of restaurant-quality food products including dairy, cut meats, poultry, fresh produce, and freezer and pantry staples. We also offer household products and cleaning supplies. With Sysco@HOME's online grocery delivery, Ottawa residents can stock up and elevate their at-home food experience.
Grocery Store Pick-Up Ottawa
Sysco@HOME offers high-quality ingredients, groceries and household products for pick-up. Ottawa residents can browse through products online, add them to an order, click to pay, and schedule a pick-up time at their nearest Sysco location. The groceries will be loaded into your trunk when you arrive.
For both delivery and pick-up, Sysco@HOME's products are provided by Sysco Canada, the nation's largest foodservice company and a reliable partner to businesses around the world.